Asian American & Pacific Islander Heritage Month
In the 1970s, a woman named Jeannie Jew approached a Congressman with the idea to commemorate our country's Asian American and Pacific Islander communities. She wanted our country to celebrate and honor the achievements of AAPI people and fight against anti-Asian sentiment within our country.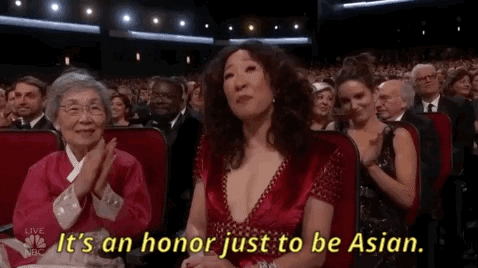 50 years later, we need this month of reflection and commemoration more than ever. For so long, the challenges facing the AAPI community have been ignored. Instead, Asian Americans and Pacific Islanders been called the invisible or model minority, and in tough times, they have been unfairly blamed for problems from job shortages to entire wars, and now, for a global pandemic.
But ignoring the struggles people face doesn't make them disappear or mean they don't exist. Take the time to learn and understand the past and current challenges different people in the AAPI community face. Honor the strength of so many who have faced anti-Asian racism. And celebrate the achievements and contributions of AAPI individuals. You may not learn about them in class, but that doesn't mean they're not important.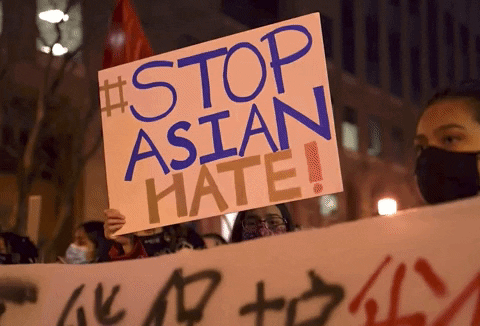 We hope you'll take the time to reflect and honor the AAPI community this month and onwards, and we'd love to help you do so with this collection of resources.
---
🎧 LISTEN
We're big fans of the Code Switch podcast because the hosts talk about race in America openly, honestly, and relatably. They've had some great episodes recently on the disproportionate effect of COVID-19 on Filipino nurses, the rise in anti-Asian violence, and how young people saved the Hawaiian language.
Celebrate AAPI excellence in music with Young the Giant, Raveena, Rich Brian, and more - check out this playlist curated by Jennifer Chung below:
And although not technically AAPI, we have to mention K-Pop. Check out BLACKPINK and BTS and jam to songs that break the language barrier.
---
🍿 WATCH
Some of the best movies from the AAPI community are focused on family. We have to start with Minari, a movie about an immigrant family that anyone and everyone can relate to. And then we have Crazy Rich Asians, a movie about a wealthy family that almost nobody can relate to.
Another one of our favorites is The Farewell, a beautifully funny and sad movie about the different ways families take care of each other. Parasite explores that same idea, but with a distinctly scarier vibe.
On TV, Kim's Convenience gives us an incredibly funny and heartfelt look into the life of a Korean-Canadian family, Never Have I Ever shows us a hilarious look into growing up while balancing two cultures (and is from the brilliant mind of Mindy Kaling), and Fresh off the Boat stars our favorite everyman Randall Park.
Here are some clips to help you pick out where to start ✨.
---
📚 READ
This Time Will Be Different by Misa Sugiura is a great place to start. Read about CJ Katsuyama, a 17-year old Japanese-American teenager who learns her family business is about to be sold to a family who profited from the internment of Japanese Americans. This powerful novel explores family, implicit bias, allyship, and activism.
Other YA novels we love are I'll Be the One by Lyla Lee, Patron Saints of Nothing by Randy Ribay, and The Astonishing Color of After by Emily X.R. Pan. Two books we love about love are When Dimple Met Rishi by Sandhya Menon and Frankly in Love by David Yoon.
Some books that are very helpful in understanding AAPI history and racial inequality are Minor Feelings by Cathy Park Hong, Yellow Peril: An Archive of Anti-Asian Fear by John Kuo Wei Tchen and Dylan Yeats, and From a Whisper to a Rallying Cry by Paula Yoo.
As Cathy Park Hong says in her book,
"The problem with silence is that it can't speak up and say why it's silent. And so silence collects, becomes amplified, takes on a life outside our intentions, and that silence can get misread as indifference, or avoidance, or even shame, and eventually this silence passes over into forgetting."
This month and onwards, remember that your voice is powerful. Learn about the history of racism against the AAPI community and honor the incredible contributions they have made to our country. Use your voice to speak out against racism, against discrimination, and remember that while the journey to progress is long, it's worth it..
Join us as we honor AAPI history, and share with us how you're celebrating and learning.