Black History Month
The tradition of celebrating Black history started because Dr. Carter Woodson saw that Black history and the contributions of Black Americans were being erased and ignored. He wanted young Black Americans to be proud of their history & heritage and for all Americans to celebrate Black achievement and understand the struggle for equity in the face of historical and present-day racism.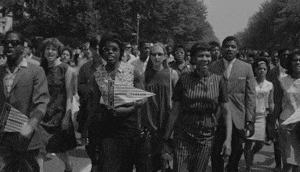 The thing is, Dr. Woodson actually hoped that one day we would recognize Black history every day instead of just one week or one month out of the year. We share that hope, and that's why we strive to celebrate Black voices & culture throughout our educational resources.
We're not there yet. If we're being real, some days are harder than others to see the path forwards. But, to every student reading this, know that you are the future, and your voice is powerful.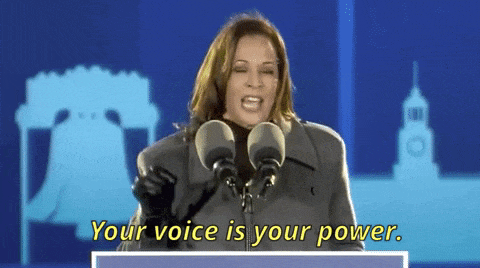 We hope you'll take the time to reflect and celebrate this month and onwards, and we'd love to help you do so with this collection of resources.
---
🎧 LISTEN
We love the Code Switch podcast because the hosts talk about race in America openly, honestly, and relatably. Last year, they put together a Black History Month playlist that covers sports activism, Black history, international fights against racism, and more. It's 🔥.
Celebrate Black excellence with Spotify's playlists of songs by iconic, brilliant Black musicians. There are so many great artists featured in these playlists - check out a sample below:
---
🍿 WATCH
Netflix has a section dedicated to Black Lives Matter. Watch Becoming to be inspired by Michelle Obama, Ava duVernay's 13th to learn about the history of racial inequality, Michael Che Matters to explore some of the most relevant issues today through a hilarious and thoughtful perspective, Beyoncé's Homecoming for a legendary celebration of Black Excellence, and more.
If Hulu is your jam though, they also have a section dedicated to Black Stories. We love Donald Glover's Atlanta for its eye-opening and weird-in-the-best-way vibe. You can also watch grown-ish for a funny, honest look into college life.
Some of our favorite movies can also be rented on Amazon. Like Selma, which tells the story of MLK's march for voting rights, Hidden Figures, which tells the story of the brilliant Black women who made it possible for people to go into space, and Spider-Man into the Spider-Verse, our favorite Spider-Man movie yet featuring Miles Morales.
Here are some clips to help you pick out where to start ✨.
---
📚 READ
If you haven't read The Hate U Give by Angie Thomas yet, start there. It's the story of a young, Black girl who navigates two worlds: the mostly black neighborhood where she lives and the mostly white prep school she goes to.
Other YA novels we love are American Street by Ibi Zoboi, Children of Blood and Bone (and its sequel) by Tomi Adeyemi, and On the Come Up, also by Angie Thomas.
One more in the fiction category, but more of a science-fiction flavor, is Parable of the Sower by Octavia Butler, which reads a little spooky given that much of what she wrote almost 30 years ago has come true .
Some books that are very helpful in understanding Black history and racial inequality are Stamped: Racism, Antiracism, and You by Jason Reynolds & Ibram X. Kendi, Between the World and Me by Ta-Nehisi Coates, and This Book is Anti-Racist: 20 Lessons on How to Wake Up, Take Action, and Do the Work by Tiffany Jewell
As Tiffany says in her book,
"Some may tell you you're too young to talk about race. People may tell you that you should stop talking about skin color and see everyone as a 'global citizen.' You may have been told racism isn't a problem any more and that calling it out or bringing it up in conversation is wrong. Some people may have given you the impression that you are wrong and stirring up trouble. You are not! Racism is a problem, a very serious problem, and it needs to be talked about because it isn't going away if we do nothing."
Remember that Black History Month is as much about celebrating Black excellence and culture as it is learning about Black history and using our voices to fight against racism. And remember that although February is Black History Month, this is work that must be done every day - we must ask ourselves hard questions, challenge assumptions we have about ourselves and others, and do our part to move our society forward.
So join us as we honor Black history, and share with us how you're celebrating and learning.