Hispanic Heritage Month
In the 1960s, Hispanic Heritage Week (and later Month) was established to celebrate Spanish and Latin American immigrants and children of immigrants living in the U.S. September 15th was chosen because it was also the the Independence Day for Costa Rica, El Salvador, Guatemala, Honduras and Nicaragua.
Mexico's Independence Day came a day later on September 16th, Chile's later on September 18th, and Belize on September 21st. At the time, our country was becoming more and more aware of our multicultural identity, and Hispanic Heritage Month was an opportunity to celebrate Hispanic culture and achievements.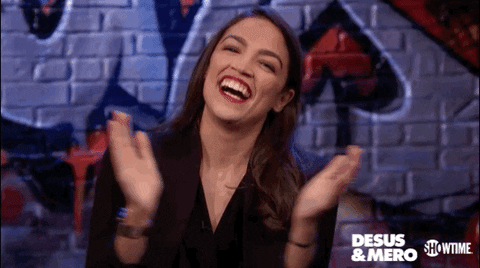 Today, there is renewed conversation about what this month means and how we can be more inclusive of Black and/or Indigenous Latinxs and also ensure that we don't erase the important differences in race, culture, and language among different Latinx communities.
As we navigate the evolution of Hispanic Heritage Month, it's important to remember that no matter what, it's not enough to honor and celebrate Hispanic and Latinx communities once a year. And it's not enough to celebrate without learning about and fighting against the challenges, structural racism, and inequities many people in Latinx communities face.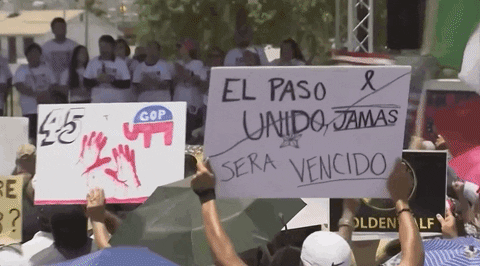 Remember that the more you learn, the more powerful your voice can be as a force for good. We hope you'll take the time to reflect on and honor Latinx communities this month and onwards, and we'd love to help you do so with this collection of resources.
---
🎧 LISTEN
We're big fans of the Code Switch podcast because the hosts talk about race in America openly, honestly, and relatably. They've had some great episodes on the young Latinx voters, the DACA decision, and why the census and how it counts Latinxs matter. Alt.Latino is another great podcast that discusses Latinx arts & culture.
Celebrate Latinx & Hispanic music with this collection of Latinx music curated by Spotify.Check out music by Bad Bunny, Camila Cabello, and more in this playlist below:
---
🍿 WATCH
One of our favorite movies is Stand and Deliver, a movie based on the true story of Jaime Escalante, a Bolivian-American Math teacher who changed the lives of his students. Another amazing movie about young, Latinx students is The Graduates, a documentary following six Latino and Latina students from the U.S. And for a beautifully animated, heartfelt Disney movie, Coco is a movie you can watch over and over again.
On TV, On My Block is a hilarious and touching show about four friends navigating high school, One Day at a Time tells the story of a Cuban-American family, and Jane the Virgin is a romance story that uses all the dramatic storytelling elements of a telenovela.
Here are some clips to help you pick out where to start ✨.
---
📚 READ
Clap When You Land by Elizabeth Acevedo is a great place to start. Read about Yahaira Rios and Camino Rios as they navigate the complicated emotions about their birthplaces and homes as well as class, privilege, and loss.
Other YA novels we love are The Education of Margot Sanchez by Lilliam Rivera, The New David Espinoza by Fred Aceves, and I Am Not Your Perfect Mexican Daughter by Erika L. Sánchez. Two more mature books that are also great reads are They Could Have Named Her Anything by Stephanie Jimenez and A Peculiar Kind of Immigrant's Son by Sergio Troncoso.
Some books that are very helpful in understanding Latinx history and experience are American Poison: How Racial Hostility Destroyed Our Promise by Eduardo Porter, Children of the Land by Marcelo Hernandez Castillo, and Once I Was You by Maria Hinojosa.
As Jaime Escalante once said,
"One of the greatest things you have in life is that no one has the authority to tell you what you want to be. You're the one who'll decide what you want to be. Respect yourself and respect the integrity of others as well. The greatest thing you have is your self image, a positive opinion of yourself. You must never let anyone take it from you."
This month and onwards, remember that your voice is powerful. Learn about the history of racism against the Latinx community and honor the incredible contributions they have made to our country. Use your voice to speak out against racism, against discrimination, and remember that while the journey to progress is long, it's worth it.
Join us as we honor Latinx history and communities, and share with us how you're celebrating and learning.