Multiplying Fractions
Pick whichever you vibe with more:
When we're given a pair of fractions to multiply, like
, the second fraction tells us
how many parts we need to split
the first fraction into, and
how many of those parts we get to keep
.
means that we need to take , split it into equal parts, and keep of those parts: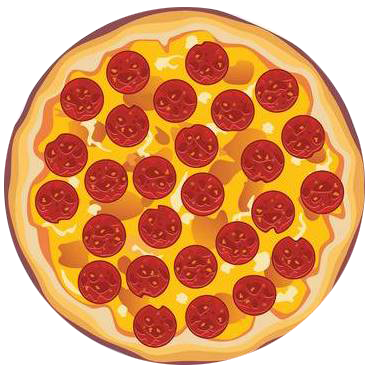 Visualizing the multiplication helps us understand why a fraction's size changes when it's multiplied by another number. But, if we had to draw this out every time we multiply a fraction, we'd probably lose our minds 🤯.
Luckily, there's a quick and simple process we can use to multiply any set of fractions! 🙌🏿🙌🏻🙌🏼
All we need to do is multiply across the
top
and multiply across the
bottom
.
Multiplying Fractions Calculator
Key Steps 🗝 How to Multiply Fractions
Step 1. Make sure both numbers are fractions.
If multiplying a fraction by a whole number, convert the whole number to a fraction by placing it over . Otherwise, move onto Step 2.
Step 2. Multiply across the
top

.
Step 2. Multiply across the
bottom

.
Step 4. Simplify (if needed).
Walk through example problems and practice multiplying fractions!You can also use the
Quick Links
menu to jump to the section you'd like to explore!